Discover St Bernadette's Primary Dundas Valley
St Bernadette's Primary Dundas Valley provides a caring and nurturing atmosphere based on Christian values in the Catholic tradition.
Our Kindergarten to Year 6 school delivers quality education utilising the latest technological tools in our classrooms.
Learn more about us by calling the school to arrange a personal tour or ask about our next Open Day.
---
Take a 360° virtual tour of our school facilities!
Click on the image to start the tour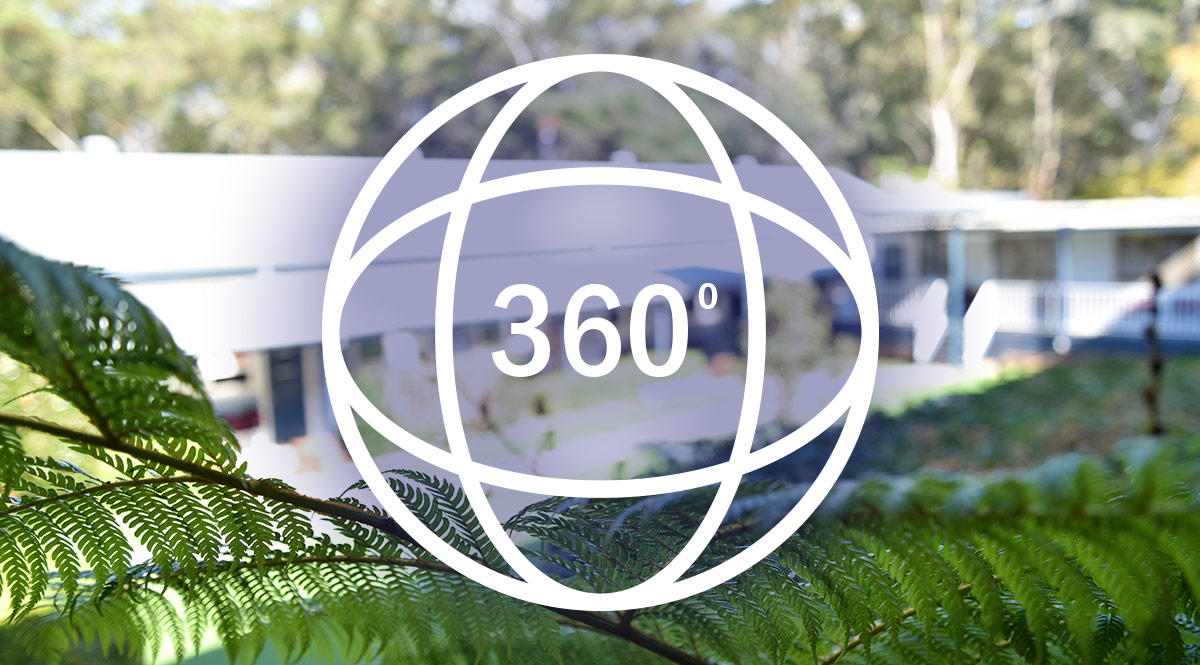 ---
Our Facilities
LEARNING SPACES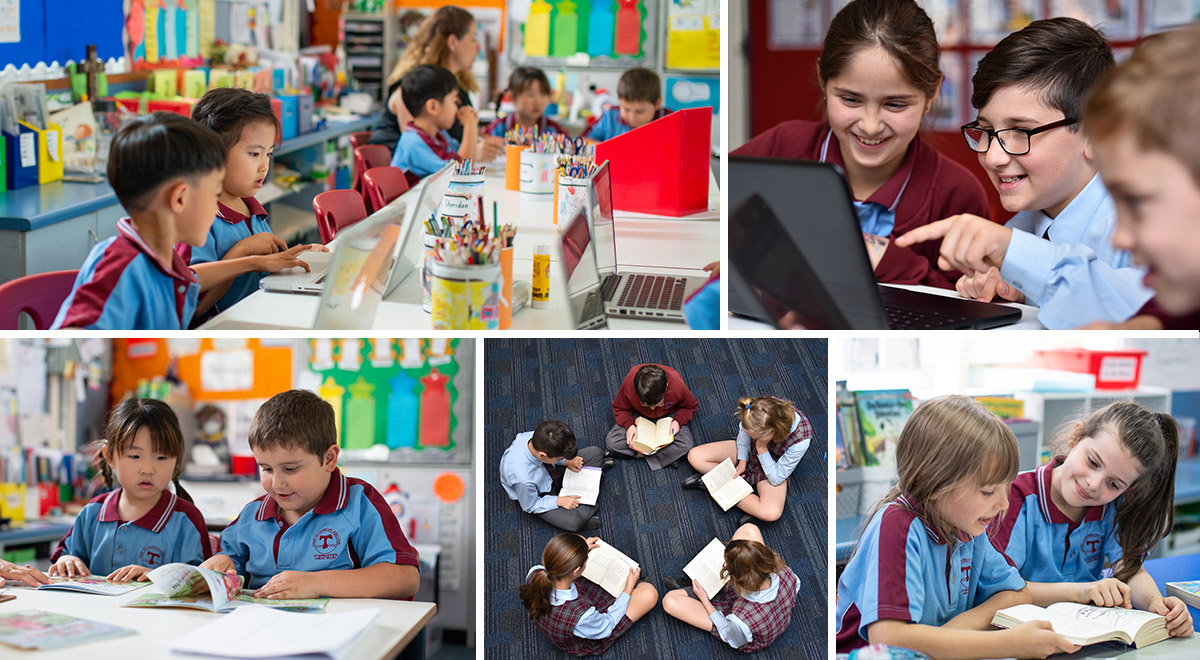 Our youngest students are given the chance to explore in a fun and colourful space that promotes lifelong learning.
Our brightly coloured learning spaces include a variety of digital technology and furnishings that support contemporary learning.
Our large, vibrant, air-conditioned learning spaces promote engaging, contemporary educational activities for all types of learners.
Our flexible learning spaces provide opportunities for children to work in smaller targeted groups or can be expanded into our multipurpose area furnished with a range of seating options.
Our learning spaces facilitate group work that involves ongoing communication, collaboration and critical thinking, skills that promote and prepare students for future life and learning.
We provide learning and teaching experiences which enable children to deepen their faith, understanding, investigate, solve problems and explore their learning.
Discover what learning looks like at St Bernadette's
---
OUTDOOR AREAS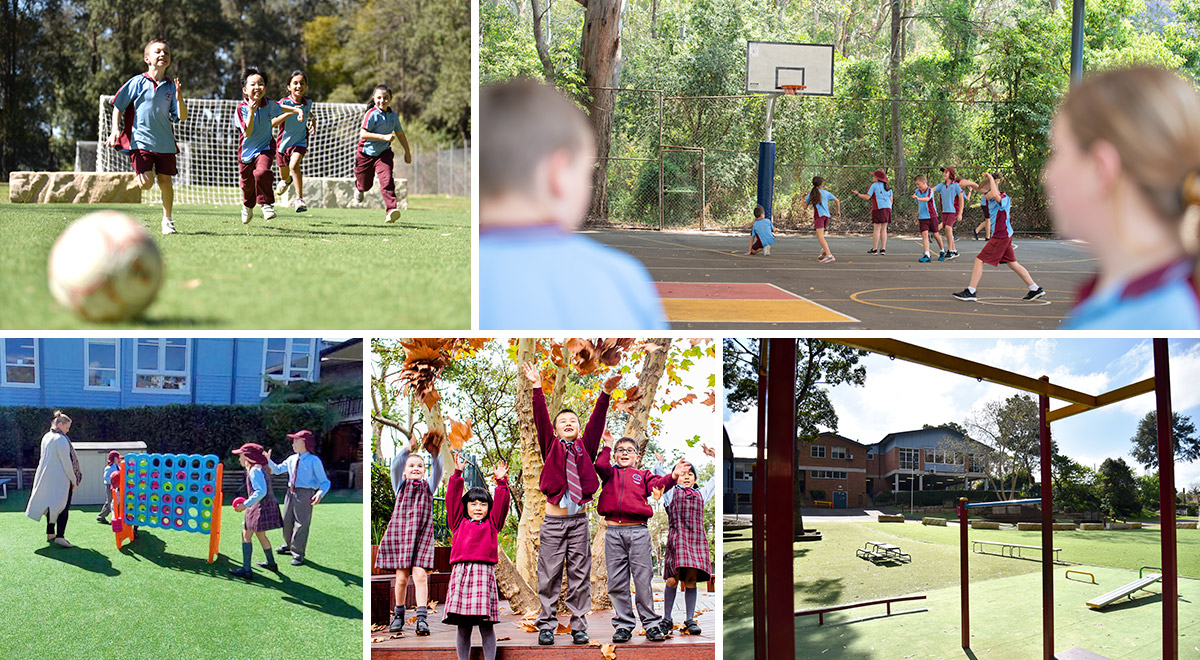 Oval
We have a large grassed oval for our students to engage in a variety of healthy outdoor activities, such as soccer, that encourage team spirit.
Play Area
Our play areas include sun filled spaces where children can play quiet games or enjoy sharing each other's company in an outdoor setting.
Outdoor Sports Zone
Our sporting ground is an all weather space where children can play basketball, netball and handball, and engage in team building activities all year round.
Sports Courts
Our students have ample space to get outside and enjoy the sunshine, stay active, play team sports or chat to friends under a shady tree.
Treehouse
Set under the shade of a beautiful tree, children can relax and let their imaginations run wild. This playground includes a slide, stage area and ample seating where friends can talk, sing and dance.
---
SCHOOL LIBRARY

The Library, located in the heart of our school, is where our students are invited to pursue their love of literature. This space is filled with a variety of traditional and contemporary furniture to cater to all.
Learn more about our school library
---
St Bernadette's is the perfect place to learn
Call us today to arrange a tour and find out how to enrol